Are you organizing a kids party and want something different, fun and exciting? Hire a mascot today!

Bring Dreams to life with the magic of mascots! Whether you're planning a children's party, a corporate event, a promotional campaign, or any special occasion, our wide selection of lovable party mascots is here to add an extra dose of fun and excitement. We have many characters to choose from such as Cocomelon, Paw Patrol, Pocoyo and Peppa Pig plus much more available to choose from to attend your little one's party. We supply the Mascot Costume of your choice and one entertainer per costume who will walk around your event, hugging and dancing with the kids, shaking an adults hand, cutting the cake and why not get our mascot to present the birthday gift for a unique occasion.
You can also hire the costume from us if you have someone that can wear the costume at the party. You simply need to pick up and drop it off from our warehouse. We do delivery for an additional charge. Discover the world of endless possibilities that our mascots can bring to your celebrations. With our party mascots hire, light up your events with our captivating collection and create memories that will last a lifetime!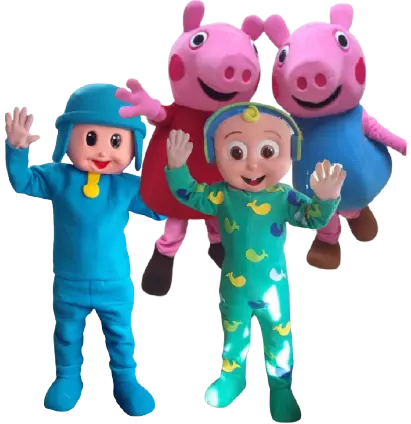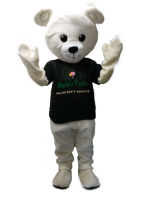 Bear Mascot
You can hire this mascot to promote your own business!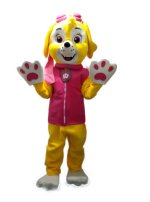 Request a Booking
Get in touch today to plan your perfect Mascot Character Party. Request a booking call or WhatsApp on +44 (0)7855 478846 [email protected]
From beloved cartoon characters to enchanting animals, our party mascots hire are professionally designed and meticulously maintained to ensure an authentic and unforgettable experience. Bring joy and laughter to your event has never been easier. Hire a mascot today and watch as smiles light up faces all around!